Actually, there are many possible ways available to get the most beautiful eyes. If you have tiny eyelashes, you no need to worry about it with the help of false eyelashes you can enhance your look. Whether it is any occasion like corporate get together or prom night, the false eyelashes can always create your eyes looking enchanted, which cannot even be imaginable with the plain mascara or eyelash curlers. In order to create your eyes looking dreamier and sexier, you can definitely select the various kinds of false eyelashes.
Normally, there are three different kinds of false eyelashes available at the stores, so you can select the one according to your needs and personal preferences as well. The common types of eyelashes are silk lashes, mink lashes and synthetic lashes. Among these, the mink lashes are very costlier and also it is made up of fur for Siberian mink. Whatever you can utilize, there are some specific safety measurements should be taken for your eyes and also ensure that you do not obtain any issues. If you are a beginner and want to apply the mink lashes on your eyes, you can simply read out the following that includes: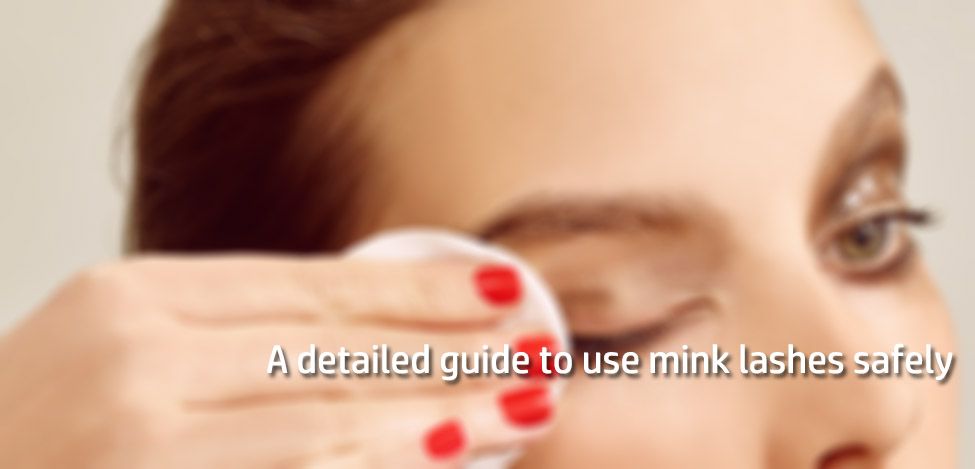 Select the right kind of lash extensions
Basically, there are three kinds of false lashes available such as mink, synthetic and silk. When compared to any other types, the mink is a most expensive choice. When it comes to making your eyes more beautiful, you should consider a worth one. Really, these mink lashes are completely durable, weightless and natural as well. You can also even utilize them more than anything. Whether you need a show girl appearance or you just fall for the eye look of cat, obviously, these mink lashes are a big thing that you would ever require to obtain stunning look.
Always go through a patch test
As it is tested that any false application might cause the side effects and also even your beautiful lashes might fall out. So, before attempting any wrong eyelashes, you must always consult with the right lash technician who can already performed a patch test to verify that, if you are delicate to a glue of lashes or not. If you are allergic to these, you must be abstained from utilizing it.
Always let it done by a pro
When you are attempting the false lashes to your eyes at a first time, you could not perform it alone. Rather, there is a kit available that should have procedures on it how to use, how you may not take any risk and all. Definitely, any wrong use will cause mild to dangerous side effects. In some cases, you might also suffer from watery eyes, red eyes and eye irritation and so on. If you are beginner to this even, the false use might keep a gap between your false and natural eyelashes and then that will create you appear bizarre. So, all you have to do is to identify the right salon in your area to assist you with that procedure.
Never forget to take the best care of your lashes
Once you discover and attach the mink lashes, you want to take a complete best care of your lashes and eyes as well. After finished this use, you cannot even go out in the daytime under the sun or simply use the water for the next one day. You must also avoid rubbing your eyes or sleeping face down on your pillow. After the initial day, you can use the lukewarm water to wash or clean your eyes.
Hope all these ideas are very useful for you and also guide you about how to stay safe, when you use these false lashes. Also, you have to be very much careful in utilizing the makeup products, so they do not even ruin your wrong lashes. After applying this on your eyes, you just try to avoid using the oil-based products. In addition to, you can make sure that the lashes are always very clean before fixing it to your eyes; otherwise it will make some irritation. Hence, let you keep them tidy, until you need to wear the lashes once again.