It is said that our eyes are the windows to our soul. It is quite a true statement as eye contact is important of human interactions. We try to enhance our eyes in many ways and the recent year's eyelashes have become a rage. Almost all beauty bloggers and influencers adorn the beautiful lashes. They do complement their look and make their eyes look quite appealing. As a normal person, we may speculate about wearing those lashes. But in parties and special occasions, we should go all out with our makeup. So, here are some reasons to try on those sexy lashes.
Reasons to Give False Eyelashes a try at your next part: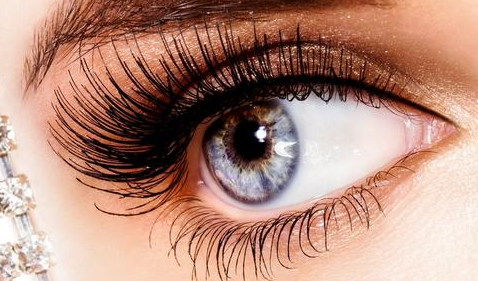 False eyelashes can be your best friend when you are attending an event where you may get emotional. They will keep up in all circumstance and will make your eyes look good. Coat them with waterproof mascara, and you will love the oomph that it provides to the look. They will not let you down if the application is good. They can last through the sweat and grime as the glue is often waterproof. So, they are good for parties where a lot of dance is involved.
Trying out false eyelashes is sheer fun. They come in different materials and styles for you to get the gorgeous look. Also, it takes just a tweezer and eyelash glue to attach it to your eyelid. We are sure that you will love the look when you apply those dramatic lashes. The eye looks for parties are often more dramatic than everyday makeup. So, adding the lashes will pull in more attention to your eyes.
If you are going to a fashion event, then a pair of false eyelashes is a must. You need to remain trendy, and it is an instant fix if you have thin or sparse eyelashes. Also, if you are going to a costume party, then you can never leave out a pair of lashes. They add more definition to the eye look that you may create that day.
Eyelashes are quicker and safer than getting an eyelash extension. They are temporary, so you can easily remove them after the day is over. So, if you always wanted those big, bold eyelashes, you can get them through a pair of false eyelashes that you like. You can pop them almost every morning if that is your look.
At times when we go to parties, our eyes may not look the best. Adding a pair of lashes makes the eyes more presentable and adds drama to your eyes. You can try a natural or a more dramatic pair according to the need of the situation. In general, it would accentuate your eyes and make you feel much better if you do not like your eyelashes.
False eyelashes do look great on everybody. There are several styles that one can choose from and we do think that everyone will find their right pair. Glue them on and enjoy the party all night long. Now want see more discount and stylish mink lashes? just come to www.acelashes.com!