Mink lashes enhance your appearance in many ways. For example, they add a mesmerizing depth to your eyes. They also come in various shades and lengths. That means you can select your preferred lashes from a variety of choices. Additionally, mink lashes are comfortable on your eyes. In fact, you will not notice that you have them in most cases. Their appearance is also natural because so the people around you will not take note of them as well.

Another good thing about these lashes is that they are highly durable. In fact, you can wear them as many times as twenty or more times if you take excellent care of them. Follow the useful tips for applying mink eyelashes. Doing so will help you look great. Moreover, it will ensure that your lashes last for as long as possible.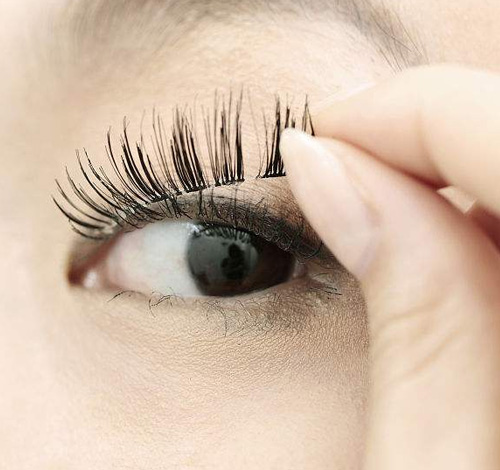 - Practice with Cheap Lashes
Mink lashes are expensive because of the material that makes them. Practicing how to apply lashes with them is a costly endeavor because you will need several lashes to get the job done. Instead, you can use a few cheap ones for practice before applying mink lashes. That will save you a lot of money. In fact, you can use those savings to buy an additional mink lash.

- Perfect Trims are Critical
Shorten the band from the outer corner of the eyelash. Doing so ensures that the inner core looks natural. However, an excessive level of fullness at the inner part of your lash is undesirable because people will notice that the lashes are artificial. Instead, trim the mink lashes depending on your eye shape, but work from the outer corner as you head inwards.

- Apply Glue Strategically
Unfortunately, many people hold the lash strip underneath the tube of the lash glue as they apply the adhesive onto the lash band. Unfortunately, doing that means they have little control over the flow and quantity of the adhesive as they squeeze the tube. Avoid this mistake by obeying the law of gravity. Hold the lash strip above the tube as you apply glue on the surface of the lash band.

- Position Your Mirror Correctly
The quality of your facial makeup depends heavily on what the person who is applying it sees. In many cases, that person is you. Placing the mirror in front of you limits your view because you cannot look at your eye line properly. However, putting it underneath your face helps you see your natural lash line in addition to seeing the target lash line.

- Dealing with the Inner Corner
As mentioned earlier, the inner corner is critical to the appearance of your lashes. In fact, fake lashes start coming off at this point because it has the highest degree of movement when it comes to your eyes. This movement includes blinking, crying, and winking. You can eliminate this problem quickly if it occurs. Take a toothpick, add eyelash glue, apply it under the base of the loosened part, and then push the band onto the skin.