Today, when we step out, women are seen with plenty of make-up and gorgeous eyes that define their style statement. Many sit and wonder how these women have such gorgeous eye lashes while they have short, light lashes. Women who do not wear make-up do feel a little worried about the gorgeous lashes most women do. Well, the secret behind their wonderful, voluminous eye lashes is extensions!
Believe it or not, these eye lash extensions are changing lives and have made a huge impact in today's generation, and it has been in the past too. However, these days, eye lash extensions are available in a variety of shapes and sizes. You can even avail of various colours of eye lash extensions as per your choice.
Every third woman in the world who suffer from an inferiority complex when it comes to their eye lashes, take note. You have nothing to worry about, if having small, light eye lashes are giving you a tough time when stepping out, go for the eye lash extensions. For, these extensions safe and does not have adverse effects. However, it would be better if you got your eye lash extensions done from a good salon and an experienced person who knows what to do. For, if they lack the skill, you will end up with weird looking lashes.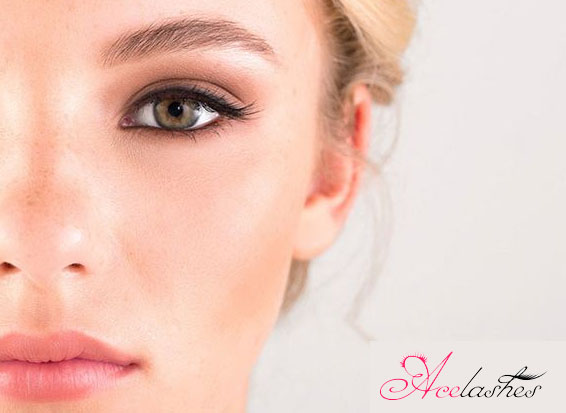 We will give you the best reasons as to why eye lash extensions are safe so that when you are getting it done, you are comfortable. For, at first it might look off beat as you are not accustomed to having long, voluminous eye lashes.
Here we go:
Everyone has a different set of eyes and the shape vary. Which is why it is important to make sure the extensions fit? For, earlier women opted for the synthetic lashes that were already set on a strip. However, eye lash extensions are different. They can be put separately in the places where ashes are missing to give a natural look. And, if you totally lack them, eye lash extensions can be put in all the places and you can have a fuller looking eye.
Adhesive means the substance which is used to stick two materials together. The adhesive which is used for eye lash extensions are skin friendly and do not cause any itching or swelling. Although, if the lashes are messed around with or come in contact with substances and are uncleaned, then there will be some signs of redness and itching. However, the adhesives do the work of keeping the lashes in place. You will have to lay low for at least a day to let it set.
If the eye lash extensions are of the temporary type, then removing them is quite easy. However, if you have permanent eye lash extensions, then removing them would need professional care, like the person who put them on, surely can take them off with precision without hurting the eyes.
Well, there is good and bad in everything. If maintained properly, these extensions will last for weeks and give you a new look when stepping out.