The mink lashes are really a high quality eyelash and this eyelash give a beautiful gorgeous look to your face when you fix it in your eyes. These eyelashes can be fixed by yourself where you no need to go to parlor and you can decorate yourself just by being at your comfort zone.
For example if you have attend the marriage in the evening then just you make use of the mink lashes where it will take a minutes of time to fix. Most benefit thing about this mink lashes is that when you buy a pair of eyelashes then you can make use of the eyelashes for number of times and this eyelashes will not be consuming more time, so you can make use of this eyelashes when you have to get read soon for attending the marriage or party.
Learn to apply the eyelash extensions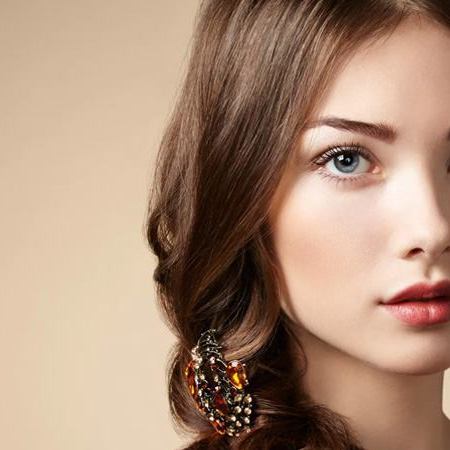 Beyond their makeup and hair the eyelash has become increasingly trendy for the celebrities to enhance their natural look by using the eyelash extensions. Whether your salon clients want the look of the fuller and thicker lashes then often this is done through the natural materials such as like human or mink hair or just want a synthetic and fun glam extension for a special event, you can be also sure that there is a product out there in the market through which to can achieve the look of your client desires. These fun and funky makeup marvels are providing the boon to professional and studio makeup artists, aestheticians, salons and everywhere.
There are huge collocations of eyelash extensions brands are available and they are more usual in look and there are wide range of colors of eyelashes are available. In which the standard eyelash color is black, but there are also other colors that match the rainbow pattern including the red, green, purple and pink as well as the lash crystals for added glam.
Short lashes are about 6 and 8mm, the medium lashes are about 10 and 12mm and the long lashes are 13,14 and 15mm among this the medium lashes are the most popular and length lash.
The eyelashes also vary in thickness from 10mm which is thin to the 15mm and point 020 which is of thick one.
The curl of the lashes extensions falls into couple of the categories namely J or narrow curls that are created to appear like natural lashes with a slight raise. The B curl has a small arc compared to the C curl lashes because the C curl lashes provides a dramatic effect.
The number of lashes extensions you use will mainly depends on the type of the look you are creating and it will also depend on the quantity and quality of your clients natural lashes. The best way to learn about the lashes extension techniques is you need to learn at the side of a master only then you can learn more things about eyelashes.