We all want options for everything that we use in our day to day life. When it comes to the beauty accessories and tools also, we need options to choose from. This implies in the case of lash extensions also. The lashes are used to give volume to our eyes and to create the desired look and for this, we need different designs of them. Following is the list of some of the lashes that are trending in the fashion industry.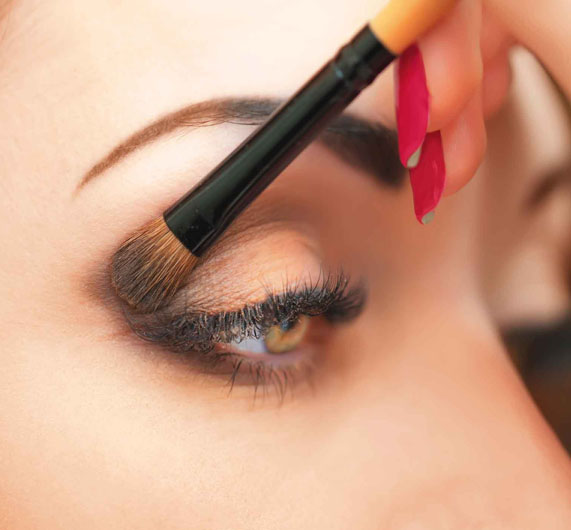 Magnetic lashes
The most irritating part of applying an eyelash is that it needs a lot of glue to stick on the lash line. The lashes, however, give us a very good look, but the process of achieving that look is really tough. If you too are one such person who loves to put lashes but do not want to go through the process of it, then here is good news for you. One of the trendiest lashes that we have discovered is the magnetic eyelashes. The term magnetic has been used here in the literal sense. These lashes are unique in their own kind. One does not need any glue or anything like that for sticking them on the lash line. You just have to keep them properly on the lash line and you are good to go. These too will give you the same amount of fullness to your eyes that your usual lashes used to give you. Also, these come with a pair for one eye, one for the upper and other for the lower lash line.
Lashes with glitter on them
If you want to go to some place for partying and you want everybody to notice you because of the amazing eye makeup of yours, then you can put these eyelashes that we are talking about here. These lashes are the one with glitter. These trendy lash extensions are perfect for those girls who want their eye makeup to be a little bold and also noticeable. These extensions also come in pairs, one for the upper lash line and one for the lower lash line. These look very pretty when applied and can alone change the whole look of a person.
Extensions just for the lower lash line
When we are talking about trendy lash extensions, then how could we forget the one that has just one extension for a particular eye? Yes! You read it right. These extensions contain just one extension for one eye and this one extension is applied n the lower lash line. Any lashline is used for increasing the volume of the eyes. These new and trendy eyelashes increase the volume of the eyelashes in a very unique way. There are plenty of options available under these extensions and one can select according to their requirement and the kind of look they want to achieve.
These unique and trendy mink lash extensions are amazing and do their work in the best possible way. All these extensions are incredible in their own way and one could select from them according to her need.