Every woman is always looking for what can make her more beautiful and adorable.In view of this,there are those who love applying eyelash extensions.So taking this into consideration,we would like to give some information about eyelash extensions .So do you know which type of eyelash extension is good for you?,do not be worried,after reading this article you will definitely know the good one for you.

Eyelash extensions are individually applied lashes mostly made in mink,synthetic or silk style.They are mostly in different lengths and their application depends on the thickness of your natural eyelashes and your desired type of look. Moreover ,one application can last for more than a week.The following three types of eyelash extensions are the most popular and from them you can make the decision of which to get,mostly in accordance to what you are willing to spend.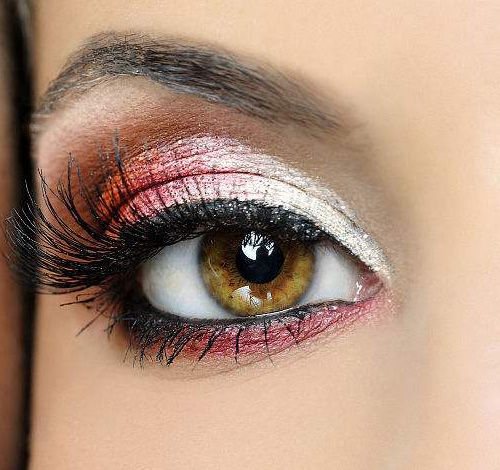 The Mink Eyelash Extension

The look of mink eyelash extension is natural looking.It blends perfectly into your real eyelashes that cannot be easily detected.They give full fluffy eyelashes that is more lighter as compared to other extensions.The natural material used in their making enables them to straighten out on their own like the natural lashes when they are wet.Among the other eyelashes,they are known to be the least noticeable.There are also faux mink extensions which can hold a curl better though are heavier than the real mink extensions.

Pros

Mink eyelash extension are greatly lightweight and soft hence you can apply a number of mink hairs to a single eyelash.This process is known as the volume lashes.

They are cruelty free since they do not get harmed in any way when they are made.Mostly their coats are just brushed then the final hairs get sterilized and they last longer than the other extensions.

Cons

They are most expensive extension type. They need to be applied painstakingly and most slowly way since it can be snapped with tweezers when not picked properly

The Silk Eyelash Extension

These look deep black but with a small degree of shine.They are noticeable especially when one is looking from a very close distance.This type of lashes are the most common among the other types of lash extensions.

Pros

They are comfortable on people s face.This is due to their silky texture of the synthetic material they are made from. They are lighter though a bit heavier than the real mink lashes. Due to its dark color,those who are using this eyelash extension mostly do not have to use mascara.
Cons

It is not the right style of eyelash extension for you if you do not want your lashes to be detected.


The Synthetic Eyelash Extension

The black looking synthetic lash extensions are the best option if you have thick eyelashes.They are made from acrylic materials and appear to be the shiniest of all the extensions.In comparison to other eyelash extensions,it provide a more made-up look.

Pros

It is the most dramatic style of eyelash extension and also holds its curl very well. It costs less expensive as compared to mink and silk extensions.

Cons

Acrylic synthetic lashes are the heaviest hence cannot be supported by weak natural eyelashes. They do not stay for a long time like mink or sink eyelash extensions. They can feel itchy on the face due to coarse fiber of which they are made.
This is a brief introduction to the Eyelash Extensions types. If it can give you a little help, it will be our Acelashes.com's honour.