Many ladies are getting curious about eyelash extensions now. It has slowly become an essential part of women's makeup. You might be wondering about trying it but are you prepared for new lashes? It requires proper maintenance and good care to maintain that unique charm of false eyelashes. It is also possible that you may not need lash extensions at all if your natural lashes are perfectly shaped. Many of such things might trouble you when planning to get lash extensions for the first time. So, continue reading to reveal it is a perfect beauty solution for you or not.
Do you need lash extensions?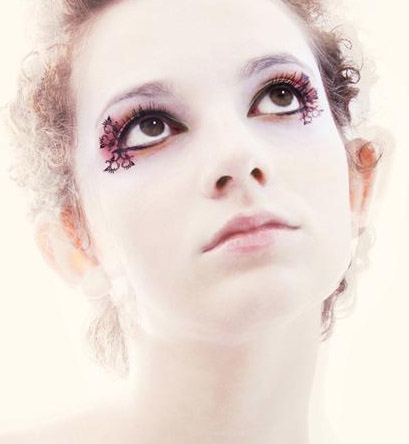 You may think your natural lashes are pretty appealing but what about their shape and length. If your natural lashes are small and look messed up all the time, you should probably try eyelash extensions. Unlike temporary lashes, eyelash extensions can last up to two months. It means, you will get it for once and your eyes will remain charming and sexy up to eight weeks. You will not need mascara and other typical eye makeup to enhance the natural charm of your eyes. Every woman needs it to look more gorgeous.
It is obvious that women get lash extensions to beautify their eyes. It makes your natural lashes look fuller and curlier than before. Your eyes play a very vital role in making your face look more attractive. That's why women apply makeup on eyelids and improve the shape of their eyebrows to draw more attention on their eyes. Eyelash extensions add more beauty to your eyes. Smooth and shiny black lashes work to make your eyes look larger and prettier than they appear naturally. That's why you should try eyelash extensions.
Know the risks:
There are many beauty improvement techniques and all of them come with certain risks. Lash extensions are not any different. You need to choose eyelashes and lash boutique very carefully if you want to avoid those risks. This process may cause irritation in your eyes, your natural lashes can be damaged pretty badly, and you may lose the natural appeal of your eyes. Only high-quality lash extensions are designed to offer a safe solution. You should choose a well-experienced lash artist who takes enough time to apply lash extensions perfectly.
You will be spending at least 60-90 in the lash boutique when the lash artist will apply eyelash extension. It might be a daunting task for you to keep your eyes closed and do nothing during the procedure, if you are a busy woman. It takes some time to apply lash extensions properly because lash artists glue artificial lashes on your eyes. The experts take no risk with their client's eyes' health and that's why they expect you to be patience and calm during the procedure.
You are not an ideal candidate for getting eyelash extensions if you cannot spend 60-90 minutes by doing nothing. If you have no other work to do and if you have decided to beautify your eyes, get the eyelash extensions. There is nothing better than false lashes that can make your eyes look gorgeous and sexy like celebs have.