There are numerous ways to get beautiful eyes. If you have small eyelashes, you don't need to get upset or worried, because with false eyelashes you can look ravishing. Whether it is a prom night or corporate get together, false eyelashes can make your eyes look magical that can't be possible with eyelash curlers or mere mascara.
To make your eyes look dreamier, you can choose different types of false eyelashes. Usually, there are three types of false eyelashes available at our acelashes store, the synthetic lashes, silk lashes and the mink lashes. The last one is the most expensive at it is made of the fur of Siberian mink. But, whatever you use, there are certain safety measures you should take for your eyes so that you don't get any problem there.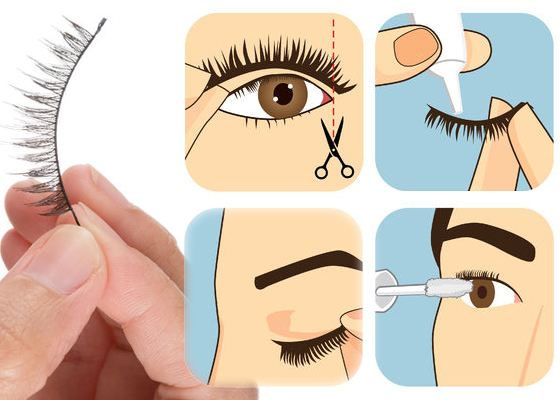 Read on to know more about applying mink lashes if you are a beginner.


1.Choose the Proper Type of Lash Extensions

There are three types of false lashes are available, synthetic, silk and mink. The last one will be the best choice, though it is also costlier than the other version. But, when it comes about your beautiful eyes, you can consider the worth, right? Actually, mink lashes are natural, weightless and durable. So, you can use them over anything. Whether you want a showgirl look, or you fall for cat's eye look, mink lashes are really the thing you ever wanted to get gorgeous.

2.Always Let It Done by a Pro

Are you trying false lashes for the first time? You shouldn't do it alone. The kit may have the steps on it about how to use, but you should not take any risk. Any wrong application may cause mild to serious side effects. You may suffer from irritation, watery eyes, red eyes and so on. Even, if you are a beginner, the wrong application may keep the gap between your natural and false eyelashes and that will make you look weird. Find the best salon in your area to help you with that.

3.Always Go through a Patch Test

As it is tested, any wrong application may cause side effects, and even your lashes may fall out. So, before trying false eyelashes, your lash technician should always go for a patch test to check out if you are sensitive to the glue of the lashes. If you are allergic to it, you should be refrained from using it.

4.Never Forget to Take Good Care of Your Lashes

Once you attach false eyelashes, you need to take good care of your eyes and lashes. After the application, you can't go out in the sun or use water for the next 24 hours. You should also avoid rubbing your eyes or sleeping face down on the pillow. After the first day, use lukewarm water to wash your eyes.

Hopefully, you get ideas on how to stay safe while using false lashes. You have to be very careful of using makeup products so that they don't ruin your false lashes. Try to avoid oil-based products.