The charm of eyelash extensions has lured numerous women. You might have seen several celebs and many other women you know using those eye-catching false lashes. The main reason women choose to get eyelashes is that it makes their eyes look bigger and brighter.
Hence it adds more charm to your eyes, you must not make a mistake of choosing a wrong pair of eyelashes. It is also confusing to decide that individual lashes are more attractive or strip lashes. Strip lashes are easy to apply but individual lashes offer a more natural appeal to your eyes. In addition, every woman has different eyes and different eyelashes are suitable for different eyes. So, let's find out which kind of eyelashes will be the best for your eyes.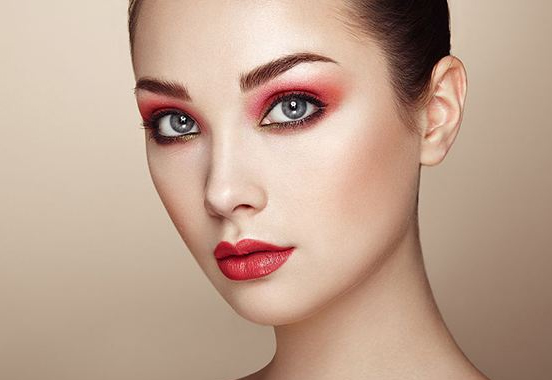 For almond eyes:
Women with almond shaped eyes look pretty gorgeous, Angelina Jolie for example. If you also have this type of eyes, the white above or below your iris will not be visible. Therefore, almost any kind of eyelash extension is suitable for your eyes. It will not only make your eyes look beautiful, but also make your eyes look sexier. Prefer applying voluminous eyelashes which are perfectly and evenly distributed to make it look more natural.
For round eyes:
You must feel lucky if you own large round shaped eyes. The white above and below your iris will be visible. The lash experts suggest that you should go for wispy lashes. Perfectly shaped curls towards outside will make your eyes look like cat-eye. Your eyes may look flat if you are not using lash extensions. So, follow this guide and get the suggested eyelash extensions to make your large eyes look sexy and beautiful.
For hooded eyes:
If fold of eyelids hide a portion of your eyelids, you have got hooded eyes. Your eyelids are not totally visible when you keep your eyes open. You should not try super dramatic eyelashes in order to open your eyes completely. Do not prefer heavier lash extensions. You should select eyelashes which are a bit longer in the center. Thus, your eyes will gain the illusion of depth and look more beautiful.
For mono-Lidded eyes:
The Asian women have very unique eyes because you cannot see crease on their eyelids. This kind of eyes is called monolid. A fluttery eyelash extension with crisscross layers would be a perfect for your eyes to make your eyes look larger than their actual size. Maintain curls on lash extensions to maintain a unique charm of your eyes.
For deep-set eyes:
You can try a variety of things with your eyes, if you are eyes are slightly deeper under the brow bone. You get much wider options in eyelash extensions. Choose long and curled for your eyes because it will make your eyes look much larger and sexier.
So, now you know what type of eyelashes will suit the best on your eyes. Eyelashes are for every woman with all types of eyes. Find an experienced lash artist and get your first pair of eyelashes.